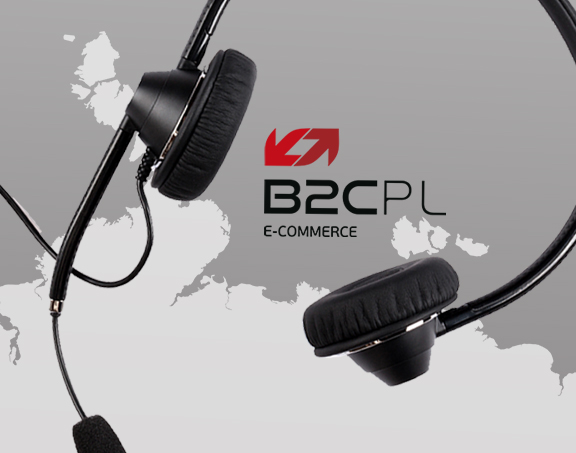 CALL-CENTER
Call-center from B2CPL is a professional team of operators, a large number of telephone lines, specialized software. All this allows to process up to several thousand calls per day.
CALL-CENTER OFFERS SERVICES FOR ONLINE RETAILERS AND SMALL BUSINESS:

cross-selling
by phone

hot
lines

SMS and Email
mailings

sales promotions
support

telephone
surveys, etc.

operating hours: daily 9 a.m. - 9 p.m.
Call-Center service for online retailers, which allows you not to maintain an office and not hire employees to receive and process calls, we will do it for you:
we will take on all the work of communicating with a customer
we will consult on the assortment, availability of goods
we will clarify the convenient delivery time
we will provide all reporting
CONVERSATION SCRIPT CUSTOMIZED TO YOUR NEEDS
Operators of our Call-Center can serve:
online store promotions
special offers
offer upsell depending on the items in the customer's "basket"
OUTBOUND CALLS FOR ORDERS ON THE WEBSITE
Calling orders received on the website
Flexible dialing algorithm, configurable number of dialing attempts
Confirmation of the availability of goods, clarification of the delivery method
Operator on the "hot line" of your online shop (service "online shop manager")
Provision of numbers in codes 8- (495), 8- (499) and 8- (800).
OUTBOUIND CALLS BY FEEDBACK
If the website of the online shop has a feedback form like "Submit a request", then the Call-Center operator will call the client back at the appointed time.
RECORD ALL CALLS AND REPORTING
All conversations (inbound and outbound calls) are recorded for quality control of remote call-center operators
Additionally, all dialing attempts are recorded
Performance reports may contain detailed information about typical reasons for failure, KPI, verified telephone numbers of your customers, etc.
COMPETITIVE TARIFFS FOR CALLS IN RUSSIA
Our modern telecommunication solutions will allow your online shop to save on outbound calls within Russia and on SMS.
50+
ORDERS PER MONTH
- rate of small
or start-up shop
There are various reasons why owners and managers of such shops are looking for an outsourcing solution for accepting orders - the difficulty in setting up sip telephony, the need to combine different channels for communicating with customers (phone, mail, online consultant, etc.), difficulties in collection of statistics and its analysis.
But the main reason is that even with such a number of orders, situations arise when two potential buyers contact the shop at the same time and their own manager or operator will lose one of them, but a professional multi-channel call- center will be able to process and complete the sale in both cases.
УСЛУГИ КОЛЛ ЦЕНТРА

ДЛЯ ИНТЕРНЕТ-МАГАЗИНОВ И МАЛОГО БИЗНЕСА
Услуги оператора колл центра
​

Услуги

профессионального

колл центра

– гарантия сохранности каждого

клиента
Работа контакт-центра B2CPL направлена на успешное оформление каждой сделки по интернет-заказам. Успех обеспечивается за счет команды квалифицированных операторов, которые берут на себя прием заказов вашего интернет-магазина на аутсорсинге.
​

Аутсорсинговый call центр

с возможностью обработки тысяч звонков в сутки
Используя специализированное программное обеспечение, мы одновременно контролируем большое количество телефонных линий. Ежедневно операторы грамотно обрабатывают тысячи звонков по согласованным скриптам, оформляют новые и актуализируют уже созданные заказы на сайтах интернет-магазинов, консультируют покупателей по этапам доставки заказов и решают проблемные ситуации. Отработанная схема позволяет предлагать услуги колл центра интернет-магазинам любых масштабов в Москве и Санкт-Петербурге.
​Как

заказать услуги колл центра

?
Стать клиентом компании B2CPL можно, заполнив форму обратной связи на сайте. От вас требуется только имя и контактный телефон, чтобы специалист связался с вами и предложил оптимальные условия, индивидуальные для вашего бизнеса.
Или вы можете позвонить нам прямо сейчас по телефону, чтобы лично оценить качество работы наших операторов: +7 (495) 125-28-13.